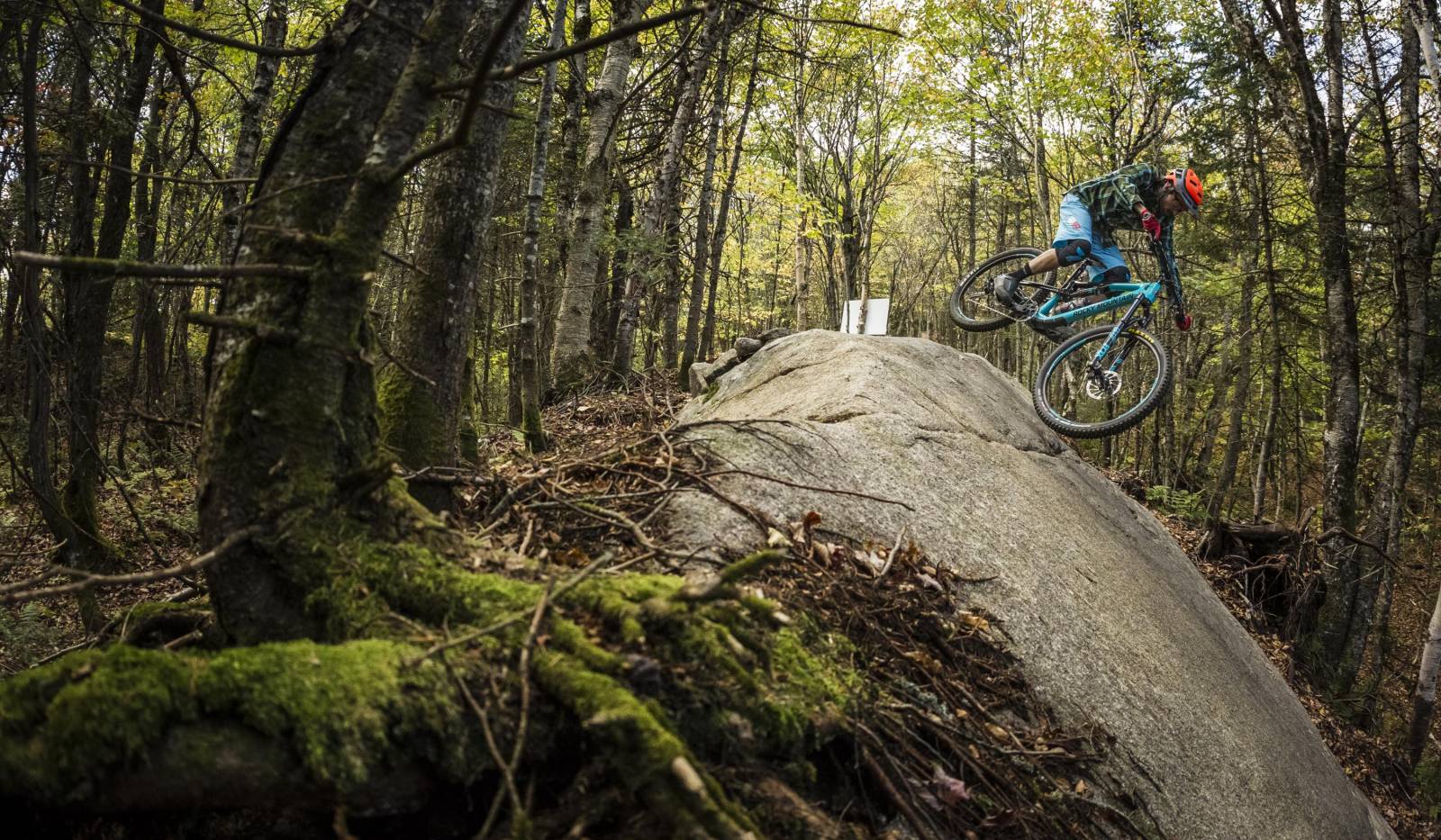 Fast as lightning! The Thunderbolt is our vision of a perfect XC trail bike. The new Thunderbolt still straddles that line between capable cross-country and trail terrorizer.
The Thunderbolt has similar looking lines but it has been redone from axle to axle. With the new Thunderbolt Rocky Mountain has designed an all-new carbon frame that pushes the rear travel to 130mm, increases stiffness, lowers the rate curve slightly, and gives the frame a host of next-generation features--but keeps its playful geometry and wide range of RIDE-9 adjustments. ''We've flattened out the rate curve to directly increase the amount of usable travel,'' Rocky says in the press pack, ''while maintaining mid-stroke support and making small-bump performance even more sensitive.'' The Thunderbolt is at home on technical climbs, powering through rough stuff, and popping off every trail feature you lay eyes on.
Need more? Rocky Mountain has also created their BC Edition of the Thunderbolt.
With a long stroke shock that provides 140mm of rear travel, Rocky has kitted out the Thunderbolt BC Edition with wide bars, big tires, ultra-stiff wheels, and more capable suspension. With a wide range of RIDE-9™ adjustments for whatever terrain you want to tackle, its more aggressive nature is perfect for all-day trail adventures.
The static numbers aren't massively different but don't forget that the increase in travel will also result in additional sag as well, so the BC Edition should be more at home on the steeps and at speed.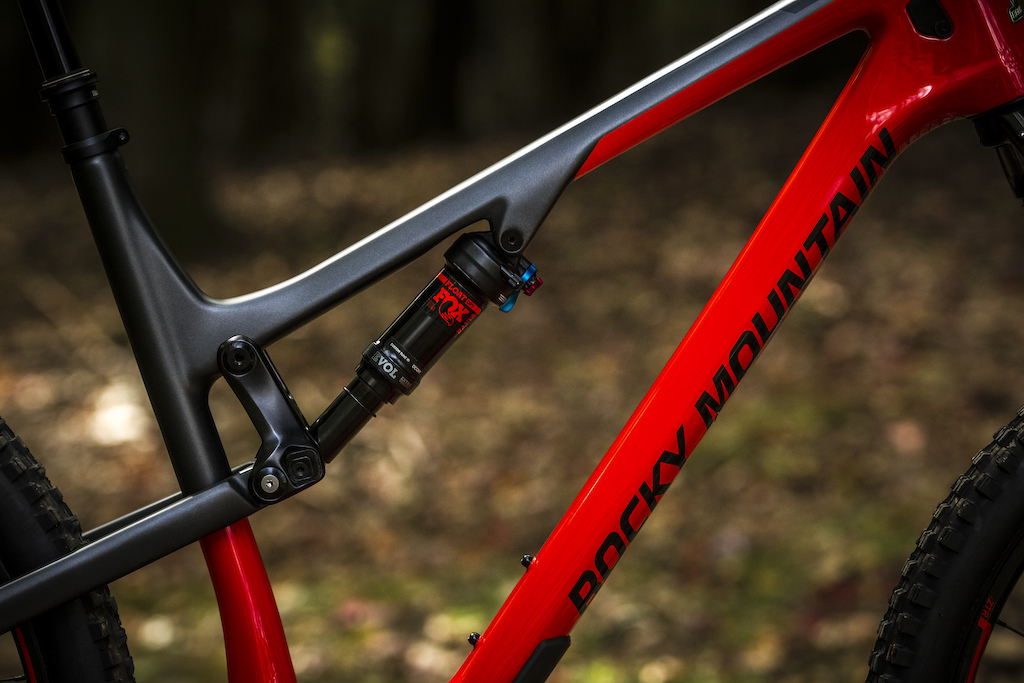 Pricing
Rocky has the new Thunderbolt sitting in the middle of the cost spectrum, with the lowest-priced model, the Carbon 30, seeing a $4,399 CAD price tag. The Carbon 50 gets a $5,799 CAD, while the 70 can be had for $6,799 CAD.
So how does it ride?
According to Pink Bike, the Thunderbolt leaves a great impression. "It certainly doesn't feel like a cross-country bike - it's not intended to - but it does have the pedaling potency that Rocky's bikes are quickly becoming known for. Early impressions are good. Strong points include the efficient suspension and frisky disposition."